About 5 years back, I bought an Alex Rodriguez baseball glove for my soon to be newborn daughter. Now that she is finally old enough to really wear it comfortably, I'm not sure I made the right purchase. Actually, the glove Alex should be pimping out is not made by Rawlings, but by Trojan.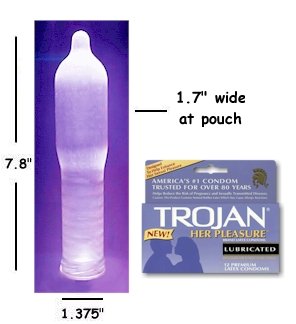 Looking at it more closely, his name across this coney island whitefish would fit nicely. I mean, A ROD is pretty fitting, don't you think? Considering I pushed the idea of Trojan being a sponsor on Dick Trickle's NASCAR hood, I'm hoping that this time the perfect synergy between the 2 will actually come together. Well, maybe come together isn't the best description, but I think you get where I'm coming from.
********************
I wonder if Madonna will do a cover of this classic tune.
********************
In my MLB preview, I spotlighted how the biggest key in baseball now is the bullpen. Here is a few comments.
The Indians are the best team in baseball...except that they have decided to stick with Borowski to close out games. Time to move someone up or get someone to take care of that serious flaw.
The Tigers have a bunch of aging hitters coming off big, if not career years, and a pathetic bullpen. Does that scenario remind you of someone? (2007 White Sox). No team has a bigger high/low possibility than Detroit.
Last season the White Sox bullpen was as bad as a gets for about a 3 month stretch. Outside of Jenks, their pen was awful. One more starting pitcher and they could climb back into the Wild Card picture in 2008.
The Twins and A's seem to both be in a transitional phase, but they have enough pitching to be more competitive than expected.
Too many people are out ahead of the D-Rays, as their bullpen will continue to kill them. (Big F-ing oops on that one.)
I picked the Angels to beat the Red Sox because I felt they had the 2 best bullpens. I actually spent more time on this subject the following week after my predictions. Maybe this is a better way of explaining it to you. Coffee is for CLOSERS!
NOTE THAT the clip below IS NOT SAFE FOR WORK. Oh and remember, Always be Closing!
*******************
By the way, if you enjoyed that Mamet epic, check this parody out. It is really inspired.
*******************
While I'm putting up youtube videos, there is no truth that the Juice Blog's Will Carroll was the original instigator in the skirmish shown below, which happened during the Cubs and White Sox series. I believe at the time, Will was at Nobu telling their Maitre D to get him a F#*King Table and make it snappy!