My L. Ron Hubbard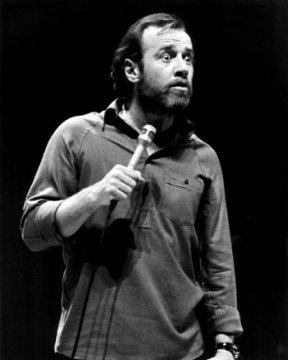 I guess if you know nothing different, you have no idea as a child if you are growing up in an extremely religious home. My family were bible-thumpers. We weren't Jehovah Witness, but as a family, we did knock on doors preaching the message of Jesus as the Savior. We didn't speak in tongues like the Foursquare, but we were told that drinking or dancing were verboten. I can recall during many services, the Pastor would ask if someone wanted to come to the front to accept the Lord into their heart. I did this a few times, as I was moved by the message, despite being under the age of 8.

By the time I turned 8, I began to question these beliefs. I'm sure it had something to do with the weird behavior my father exhibited after attending church. From crazed accusations that my Mom was flirting with the assistant pastor (completely unwarranted) to going through a period where he would give me a daily spanking (mostly unwarranted) because he didn't want to be accused of sparing the rod and spoiling the child, religion began to get a more thorough overview than I had given it up to this point.

Now you might think that at this age, how much deep thinking could I really give the matter? I offer up that I was a very precocious kid, who voraciously read sports books that were written for grown-ups. I was often used like a parlor trick at parties that my parents attended, reciting baseball stats like I was a young Rob Neyer. Sports books were my escape from the anguish that was tearing our house apart. I grew up very quickly. I can honestly say that my capacity for learning was as attuned at the age of 8, as it is today. (Much like my basketball career, I peaked early.) I absorbed the world around me like a sponge and it just became more difficult to accept some of the fanciful things that I was being told at my Sunday morning, Sunday night, and Thursday night church services.

Before my 11th birthday, my father had worked it out where I would have my own daily paper route. (He lied about my age to make it happen.) As I look at it now, it seems ridiculous that a child of this age could have this type of responsibility, especially since these were the days where collecting the money from the customers was part of gig. As tough as the job was (especially in the winter months), I will say it gave me a sense of responsibility and hard work---that I've spent the rest of my life trying to shake. The best part of it was definitely the money it put in my pocket. Here was my budget breakdown at the time.

20% Trading Cards
20% Candy
10% Records
20% Sports books or magazines
10% Pinball
10% I didn't end up collecting, as a couple of my customers claimed they didn't have it or would just pretend they weren't home. It makes me ill thinking of these scumbags today, but at the time, I wasn't confident enough to confront them, so I ended up taking the loss quite often. How stupid was it to make paper boys collect, when every other bill was paid through the mail?
10% College fund (Which my Dad eventually ended up taking and using to hire a private investigator to try to find us when my Mom took my brother and I into hiding to escape his abuse.)

Let me focus on the records. At the time, Steve Martin was exploding on the scene and I was captivated by the wild and crazy guy. I bought everything that he put out. I also started to buy comedy albums from other performers. I bought a few of Bill Cosby's records that I could play around my parents. I also purchased Richard Pryor, Redd Foxx, and George Carlin albums. Despite my Dad and Mom being very young, (they had just turned 20 and 18, respectively, when I was born), they were not very hip. Religion had isolated them from most pop culture, except for a few K-tel 8 tracks I would play on the console. They had no concept of the dangerous ideas that Pryor and Carlin would fill my brain with, as I listened intently to them with the headphones plugged in.

At the time Pryor made me laugh more, led by his character Mudbone. When I analyze it now, I realize that Pryor's use of the Mudbone character was like an old vaudeville performer, as he would weave old jokes into Mudbone's original stories. Carlin impacted me in a different way. My first exposure to him was on Class Clown and it was pretty revolutionary. I have never done acid, but I'm guessing his routines on Class Clown worked in a similar way to me, as it opened up my third eye. Carlin's questioning of authority was amazing to me, as I had never heard anyone do it before.

I have heard many people claim that they never realized how right their parents were until they became adults themselves. On many levels, my parents were ill-equipped to instruct me, as they were so young and were actually (on some levels) still children themselves. Now up until this point, I believed they were absolutely right, because I knew no better. Carlin gave me a window into another way of thinking and behaving. His logic seemed so pure and he delivered it in such a pleasant, non-judging tone that made it seem even more palatable. His tone has changed over the past couple of decades, which has turned some off. The material that he offered up in the 1970's was so subversive for the time that it needed a spoon full of sugar in its presentation. As the years have went by and he has become an elder statesman, he's used a more aggressive tone, ranting at a world that deserved his disgust. His anger never seemed forced, as I believe he used it as a tool to keep the modern audience focused. Audiences today are not the hippie college kids he catered to then. Instead the audiences are in need of instant gratification, which is why I'm guessing Carlin took a more ranting approach. Listen to an interview with him during this time and he generally delivered these same insights in a much more reasoned tone.

Some people can point to an author like Aristotle or Kant and speak to how their life was shaped by their work. Others might point to Ayn Rand or L. Ron Hubbard and claim the same. My philosopher was George Carlin. While I haven't agreed with everything he has offered up, I have never run across anyone else who spoke more truths about modern society than him. When I began my career as a comedian, I aspired to follow in his footsteps. As the years have went by, I've had some modicum of success, but the realization eventually set-in that I wasn't good enough to do a show on his level. While I have carved out a niche for myself and have continued to escape the real world in some ways, I have also made compromises in my act by taking the easier path because I was most worried about grading out well and being invited back. While I generally like what I do on-stage, I realized a few years back that I would never measure up to the quality that he has consistently presented. I am a mix of being self-aggrandizing and self-loathing.

I believe Carlin is easily the greatest stand-up comic in the history of the art-form. He was the best at social commentary. He was the best at exploring our strange usage of language. He was the best at observational comedy. He was one of the best at doing characters. (Listen to his early work as the Hippy-dippy weatherman, the wonderful wino DJ, and sportscaster Biff Barf.) Even if you exclude his magnificent material, you could make it a master course in standup comedy just from watching the way he used his voice, his facial impressions, and even his body. Sure Pryor was an incredible performer who could raise a magnifying glass to himself like no one else and make it so hilarious and emotional all at the same time, but Carlin's body of work and versatility makes him an easy choice for me as the best ever at his craft. No person has had a bigger influence on my way of thinking than George Carlin.

I will miss him.